We Believe You Need A
Healthy, Happy Home
Your Trusted Home Health Care Provider!
Professional Care You Can Trust
We Provide Care
Alegre Home Health Care is one of the leading home care providers of Texas in the United States. Our success as a provider of home nursing and home health care services is based on the idea that getting older is a blessing. The wisdom and experience that come with age are a treasure for the individual and their family.
Our home care services work to create an environment that nurtures the whole person—mind and heart as well as body.
✉ INFO@ALEGREHOMEHEALTHCARE.COM
☏ +1 844-674-1431
PHC & PAS
Personalized Care Services
Our home health care services provide a unique blend of quality nursing and wellness for exceptional care. Our dedicated team of healthcare professionals is committed to providing thorough and compassionate home care services to meet the needs of every patient. Rely on us for a holistic approach to home care assistance.
Skilled Health Care
In-Home Health Care
We provide a variety of medical services delivered by qualified home health aides in the convenience of one's own home through our home nursing and senior care services. In order to prevent hospitalization, this offers people individualized treatment that is convenient for them.
Alegre Home Health Care LLC, one of the leading healthcare providers in Texas, is committed to delivering exceptional home healthcare services to its clients. The organization has been acknowledged by VanRein Compliance for its...
read more
"Spoke to The lead field supervisor today and she was AMAZING! She answered all my questions and concerns, very professional. I am confident I made the right choice to pick this agency for my mother." – Natasha Gonzalez
"I love working here the hours the pay and more !! Also the patients that they send me to take care they alwaya want me to come back 🙂 and my supervisor paty shes so cool and the rest of the team !" – Carolina Cazares
"On my 1st day at work the field supervisor successfully explained to me my task and also to client. My working experience has been awesome.Highly recommended to anyone seeking a provider agency." – Martin Rivera
"Great staff, and customer service. Have to give it to the coordination team for their attention to detail when they helped a family member out. Id say 5/5 to say the least, the manager must be doing a great job! Heck yeah!" – Victor Hernandez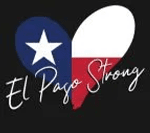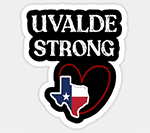 Corporate
1904 East Griffin Parkway
Mission, Tx 78572
Ph: 956.668.7730
Fax: 956.668.7732
San Antonio
4242 East Piedras Dr #102
San Antonio, Tx 78228
Ph: 210.200.8781
Fax: 210.569.6366
El Paso
1280 Hawkins Blvd #230
El Paso, Tx 79925
Ph: 915.209.3114
Fax: 915.351.1222
Eagle Pass
2149 Del Río Blvd. Ste 301
Eagle Pass, Tx 8852
Ph: 830.319.9101
Fax: 830.457.6044
Corpus Christi
Corpus Christi, TX
Ph: 361.271.1114
Fax: 956.668.7732
AUSTIN
Ph: 512.434.0994
Fax: 512.233.2202
PRESIDIO
Ph: 432.247.8602
Fax: 432.299.3102